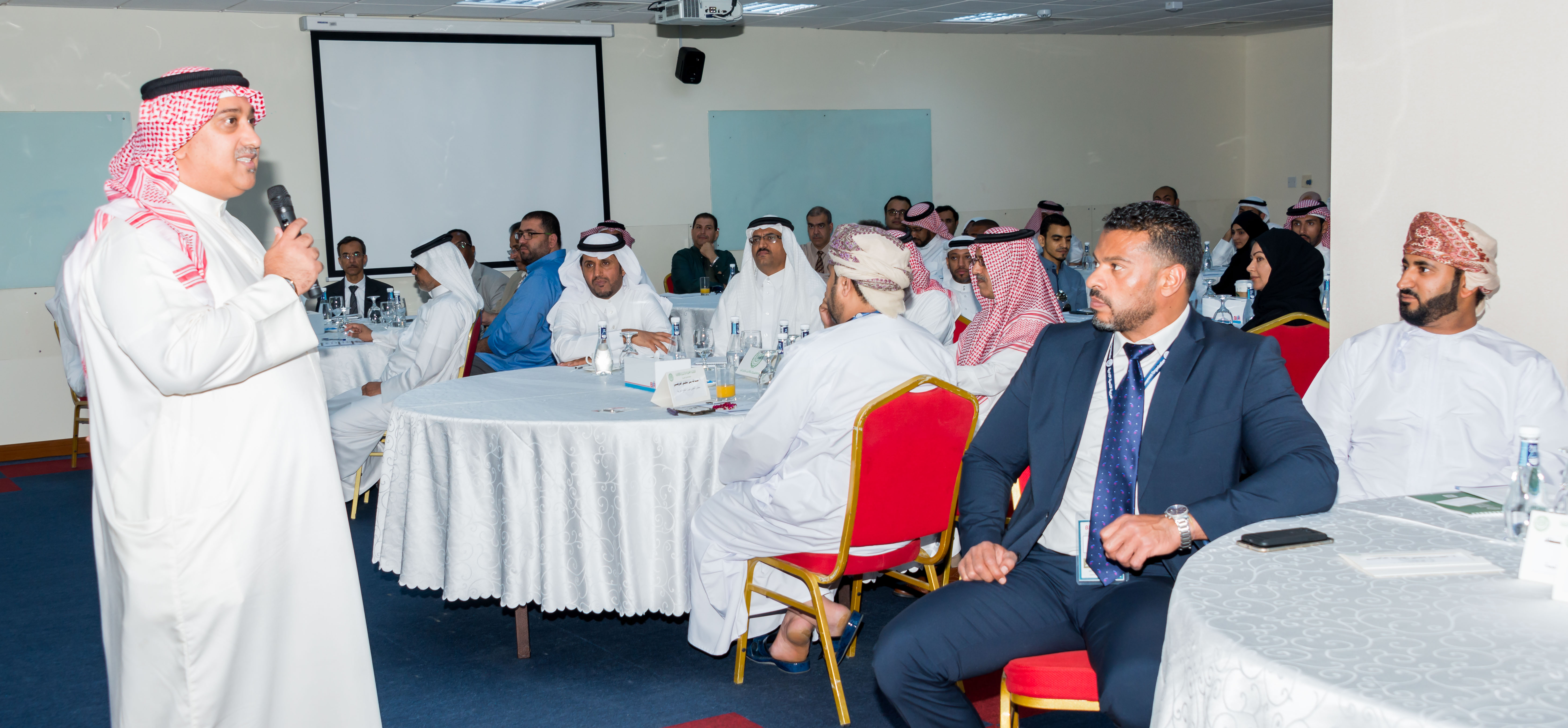 The Institute of Public Administration hosts a meeting on successful administrative experiences
His Excellency Dr. Raed Mohammed Bin Shams, Director-General of the Bahrain Institute of Public Administration (BIPA) stressed the need for administrative development in the Arab world in line with the technological developments by strengthening electronic training mechanisms and instilling a culture of distance learning to meet the needs of the government and private sectors and achieve citizens' satisfaction. The statement was made during a meeting on "Successful Administrative Experiences", organized by BIPA in cooperation with the Arab Administrative Development Organization of the League of Arab States.
Bin Shams commended this administrative gathering, which is held at an Arab level to review the best practices and successful administrative experience in the field of e-training. He added that it will create opportunities for partnerships among the Arab countries through studying the possibility of transferring these experiences and their application. This will positively reflect on the aspirations of Arab governments to improve governmental work and achieve quality and excellence in the public sector productivity. Bahrain's hosting of this Arab meeting will help enrich the local, Arab and international experiences in the field of e-training, as BIPA has become a home of expertise in public administration, especially in the field of e-training. At the same time, he stressed the importance of making the most of all the successful and distinguished experiences of the various Arab institutions in the field of e-training in order to benefit the public.
Dr. Nasser Al-Qahtani, Director-General of the Arab Administrative Development Organization, also stressed that the selection of the Kingdom of Bahrain, namely the Institute of Public Administration (BIPA), to host this meeting is driven by its pioneering role in upgrading the administrative sciences in the Arab world. BIPA has become a reference in the field of administrative sciences, particularly e-training. It has played a great role in instilling the culture of distance training and upgrading the administrative work ecosystem in the Arab region in general.
Al-Qahtani pointed out that the Arab Administrative Development Organization aims to draw the administrative map in the Arab world by creating opportunities to initiate best practices and administrative expertise in the region and supporting, embracing and disseminating successful and distinguished administrative experiences. He added that this training meeting is the first of a series of administrative meetings, which the Arab Administrative Development Organization will organize in a number of Arab countries. These are meant to address the need of the Arab world for administrative experiences that simulate the reality in light of the similarity of the administrative obstacles and challenges in the countries of the region.