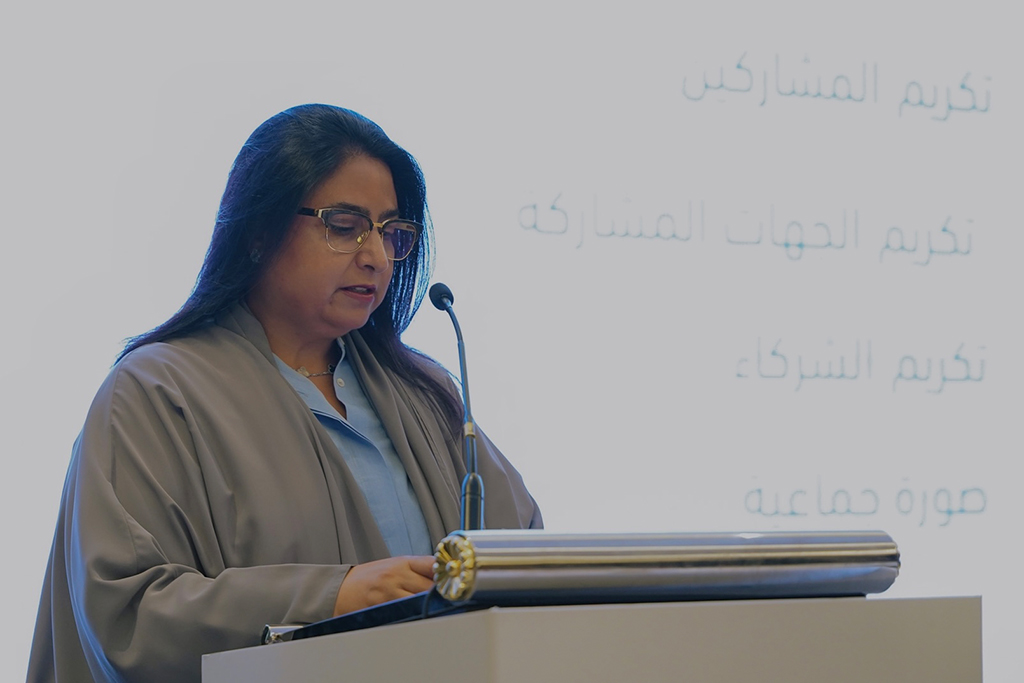 Institute for Public Administration concluded the first batch of 'Kheberat' Program
His Excellency Mr. Jameel bin Mohammed Humaidan ,the Minister of Labour and board member of the Institute of Public Administration affirmed the importance of unifying the efforts of both the private and the public sector in support of national plans and initiatives for the development of the youth, for their professional progress and raise their competitiveness in the labour market to successfully manage the wheels of development in the Kingdom .
He further added that the "Kheberat " program targeting the category of youth seeking jobs and experience embodies the principal of competitiveness which is one of the pillars of the Government Program 2023-2026 which in turn comes along the principles of the Bahrain Economic Vision 2030..
His Excellency's statement came on the occasion of theclosing ceremony of the first edition of the "Kheberat " program organized by the Institute of Public Administration in coordination with a number of strategic partners in both the private and public sectors representing the Ministry of Labour, Jafcon and Hope Talent..
For her part Dr. Shaikha Rana Bint Isa Al Khalifa the Director General of the Institute for Public Administration explained that the "Kheberat " program is one of the initiatives concurrent with the national development aspirations aimed at enabling and developing of Bahraini youth to make them the first choice in the Labour Market.
She further added that the Institute has managed through this program to provide its participants from the National youth with the best scientific and applied expertise and professional certification as were able to present 13 projects during their on the job training period in private sector establishments based on the scientific knowledge they gained from the training workshops and courses during the program.
Her Excellency Dr. Shaikha Rana Bint Isa Al Khalifa pointed out that the institute in cooperation with its strategic partners are in the process of launching further editions of the program with the aim to benefit as many as possible young Bahrainis seeking jobs and experience by enrolling in the program.