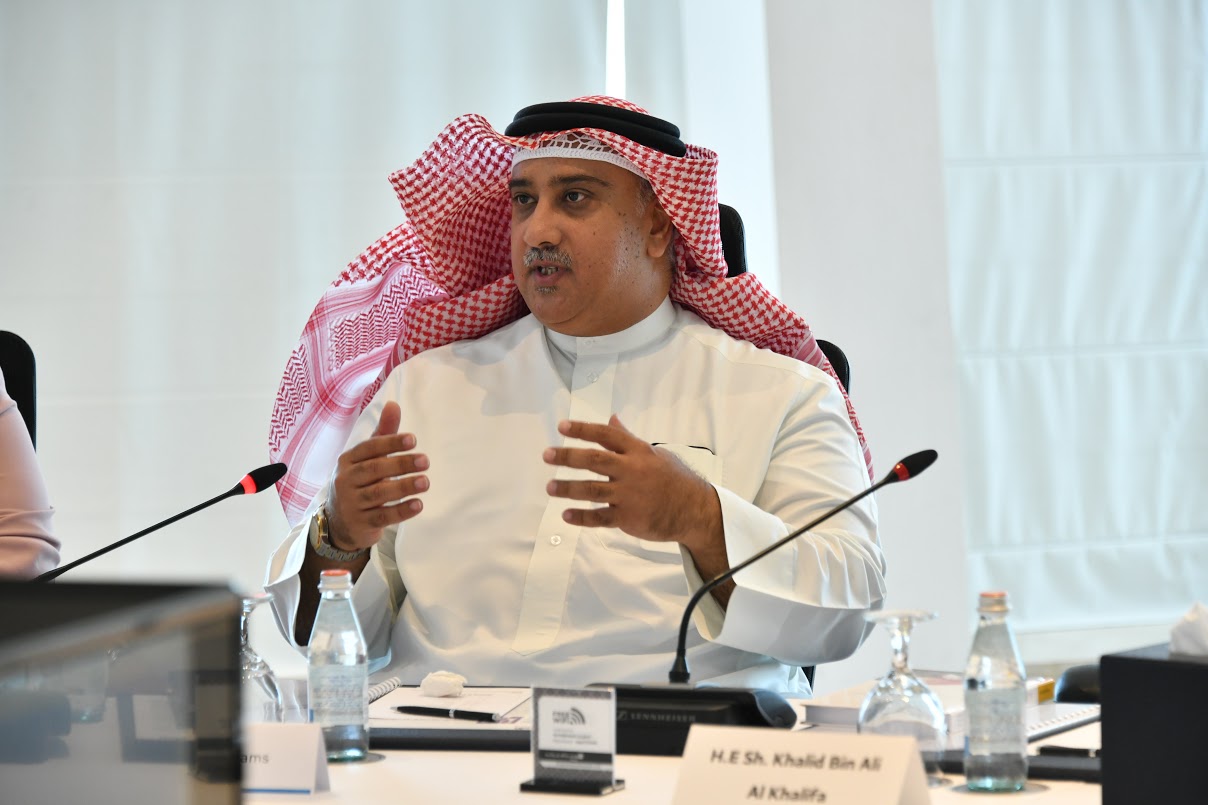 Group of Under Secretaries and Assistant Undersecretaries participate in 4th Round Table Discussion
The Director General of the Bahrain Institute for Public Administration (BIPA), Dr. Raed Mohammed Bin Shams stated that the development of Government work and its various executive bodies requires concerted efforts of all parties concerned.
His Excellency, Dr. Bin shams, explained that the Public Institute (BIPA) seeks to achieve this objective by introducing the concept of "Round Table" events, which he said is an administrative research tool, that will bring together decision makers, those at the level of Undersecretaries and other officials to discuss the best solutions to the challenges facing government work, based on scientific methodologies and best management practices applied by prestigious global institutions both in the government and private sectors. His statement came on the launch of the fourth Round Table gathering entitled: 'Methodologies for resolving Government challenges.'
Dr. Raed Mohammed Bin Shams, said that the Round Table has been created in line with the Agenda of the Government of Bahrain, which calls for applying best International practices and Research Methodologies in Management, in order to achieve Public Administration sustainability to cater to the aspiration of the nationals and raise the quality of Government services and Government performance led by capable national capacities with competence and efficiency.
He highlighted that this edition of the Round Table focused on 'Methodologies for resolving Government Challenges' discussed a series of best methodologies in Management being applied by developed countries and have been recognized by Houses of expertise and Non-Governmental organizations, and then compared them to the Bahraini experience in order to identify the most striking similarities and differences and to discuss the possibilities for developing management practices applied by government institutions based on scientific evidence, proofs and methodologies.
Dr. Bin Shams stated that the Institute has invited International experts and specialists in the field of Public Administration for these research events in order to create a space for exchange of expertise and best practices in field of administration in the government Ministries in Bahrain, which will unite the efforts and improve the effectiveness of government strategies in addressing the challenges faced by the public sector.