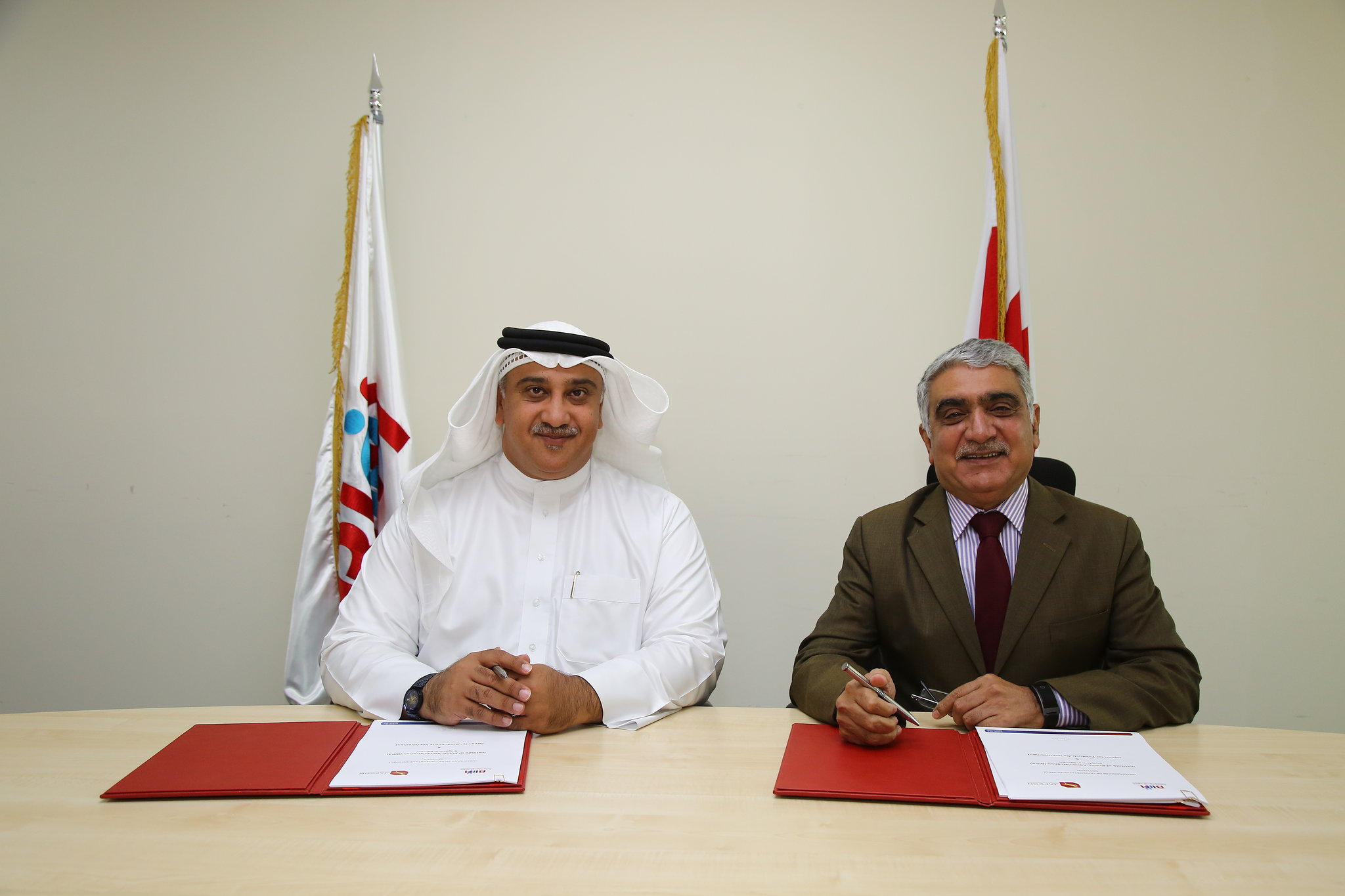 BIPA inks cooperation agreement with Jafcon Consultants for Productivity Improvement
HE Dr. Raed Mohammed Bin Shams, the Director-General of the Bahrain Institute of Public Administration "BIPA", stressed that BIPA's cooperation with Jafcon Consultants for Productivity Improvement reflects common administrative visions and the continuous effort to improve and upgrade the systems, mechanisms and methodologies of government action in the Kingdom of Bahrain by exchanging important know-how experiences and effectively cooperating to find innovative solutions to enhance government action and develop best practices in the fields of outstanding performance, innovation, etc. This was stated on the sidelines of the signing of a cooperation agreement between BIPA and Jafcon Consultants for Productivity Improvement.
Dr. Bin Shams pointed out that BIPA seeks always to keep up with rapid changes and advance performance of government agencies by developing government services, guaranteeing realization of optimum management and leadership, enacting advanced policies, and stressing a culture of continuous change and creativity, referring to BIPA's effort to arrive at a number of government services using the Agreement that will contribute directly to the enhancement of government performance efficiency; most importantly, the National Productivity Improvement Programme (NPIP) that aims at increasing productivity of local government employees to guarantee attainment of advanced government performance that satisfies the aspirations of citizens and users of government services. This Programme is part of the consultation services provided by BIPA's consultation and research department which aim at drawing the strategic path for advancement of job performance of public sector employees through condensed training courses to build up concepts and tools and research capabilities to design and write case studies. The Programme also includes several consultation sessions for the participants with the objective of direct orientation and evaluation of design of selected projects to improve productivity in addition to lessons learned from the applications of these projects in the form of case studies.
This Agreement also aims at determining actual training requirements of government agencies and presenting a number of common services in the fields of research, consultation and evaluation to increase productivity of the government employees and improve their performance by employing the best scientific methodologies and local and international administrative practices to improve employees' performance and raise their ability to provide high quality government services.
On the sidelines of signing the Agreement, Dr. Akbar Jafari, the CEO of Jafcon Consultants for Productivity Improvement said that the "productivity improvement practices" programme was developed by the "Jafcon" Company consultants in 1997 based on their long professional experience. In 2013, the Programme was accredited by the Institute of Management Services (IMS) as the first of its kind outside the UK. In 2016, the Programme achieved wide success through application in more than 60 companies inside and outside the Kingdom of Bahrain. Thereafter, the Programme obtained world recognition as a grade 5 professionally-accredited programme based on the UK's Office of Qualifications and Examinations Regulation (Ofqual).
Jafcon's senior consultant, Eng. Ibrahim Radhi, commented on the Programme saying that it is meant to supply participating government employees with the best techniques and tools to gauge and improve productivity, and manage performance and productivity using various scenarios. He added that NPIP seeks to lower costs of operation that do not add value, solve recurrent and difficult problems, enhance the culture of continuous improvement in government organizations; and, most importantly, develop Bahraini consultants specialized in the field of productivity improvement within these organizations in order for development and improvement to be qualitative and sustainable.