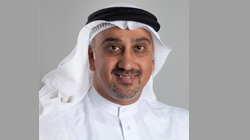 Bin Shams: "Bahraini Women are the Main Driver of Bahrain's Development"
Director General of the Institute of Public Administration (BIPA) and Chairman of the Training Development Committee in Public Sector, HE Dr. Raed Mohammed bin Shams asserted the respectable position Bahraini women enjoy in the Bahraini society and business community regionally and internationally. He said that such position is the product of the good leadership and guidance of His Majesty King Hamad bin Isa Al-Khalifa, King of Bahrain, and constant support of Her Royal Highness Princess Sabika bint Ibrahim Al-Khalifa, President of the Supreme Council of Women (SCW). This statement was made on the 15th anniversary of SCW's establishment.
Bin Shams stated that BIPA, in coordination with SCW, designed women training programs and offered women training courses to develop their leading roles. These endeavors serve the implementation of the National Plan for the Advancement of Bahraini Women (2013 – 2022) and attempt to intensify the women empowerment programs aiming at creating equal opportunities in the various fields of life. Moreover, these efforts are directed to enhance women's position and contribution to development.
Bin Shams added that since signing the MOU with SCW in 2014, BIPA has been working on providing specialized training courses that merge women's needs and provide equal opportunities to suit the targeted audience. BIPA and SCW conduct researches and organize joint events and programs including panel discussions and training workshops in capability building and women's empowerment.
Bin Shams praised the sincere national efforts made by SCW and SCW's members saying that such efforts contribute to promoting the women's sector in Bahrain and enabling women to take leading roles in all sectors and fields. Bin Shams said that Bahraini women deserve the position they enjoy, which enables them to lead the progress witnessed by the Kingdom of Bahrain today. He wished all the SCW's members great success to proceed with their work and mission serving the Kingdom's welfare.