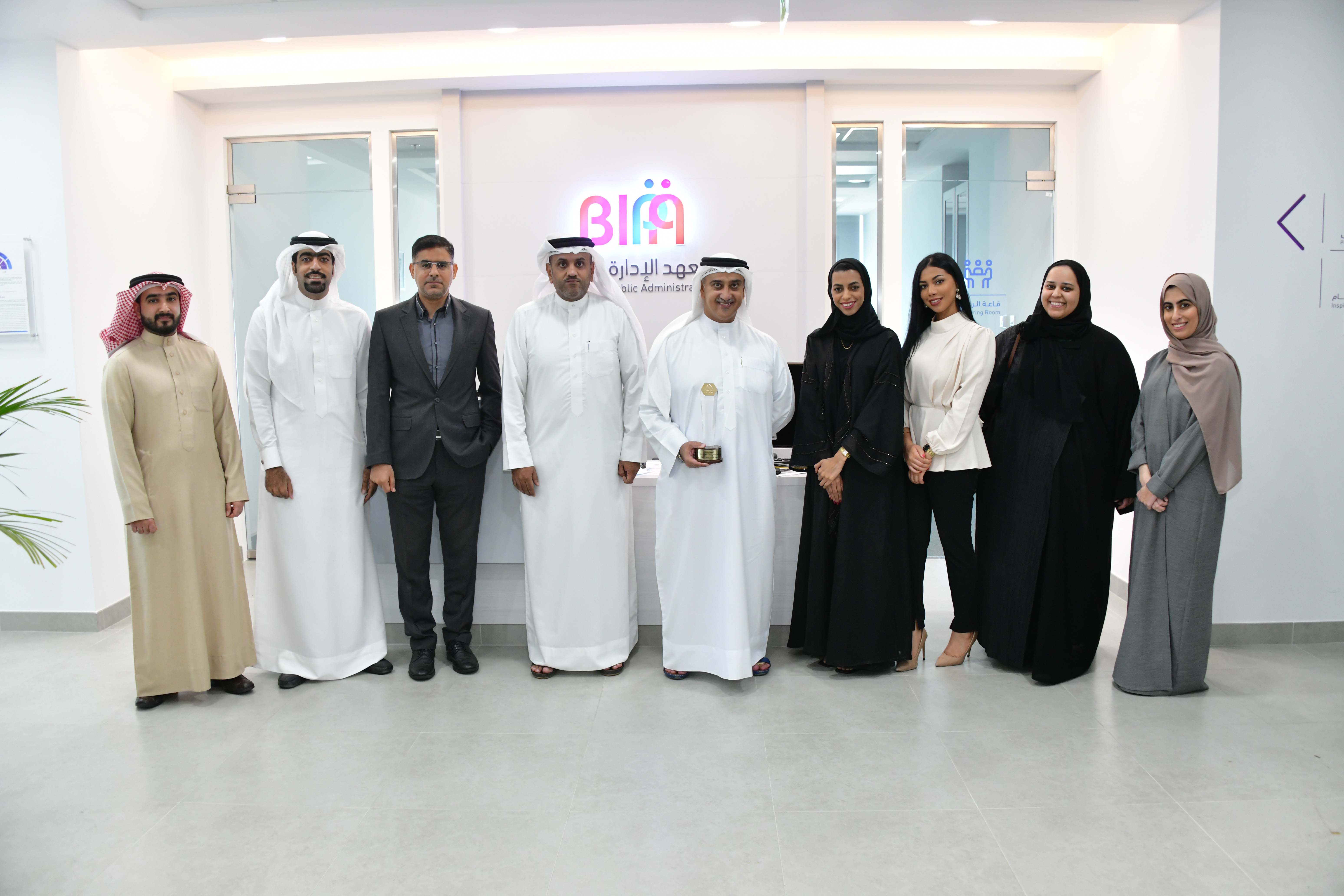 For a Third consecutive year Bahrain Institute for Public Administration, BIPA, wins the Excellence Award for Customer Communication
His Excellency, Dr. Raed Mohammed Bin Shams, the Director General of Bahrain Institute for Public Administration,(BIPA), said the Institute's winning of the Excellence in Customer Communication Award is derived from the solid foundations that have been drawn by His Majesty King Hamad Bin Isa Al Khalifa, the King of Bahrain, May Allah Protect him, which is aimed at excellence in Government work by placing Customer Service at the top of the priorities as customer satisfaction and customer service are an essential approach to continue the process of building and development. He praised the commitment of the Kingdom of Bahrain to promoting Smart Government through improving efficiency in providing government services and the continued efforts to provide even better services to the citizens in order to provide a high quality life.
Dr. Bin Shams stated that this win, was a result of the Institute having achieved high levels of excellence in customer service and response to complaints and the queries that came through the National Suggestions and Complaints System (TAWASUL). He pointed out that the number of complaints and inquiries today, by customers is the basis of the process of development and modernization in government services, and that the system of communication is one of the distinct models of work between national entities in order to provide a better environment for communication between government agencies and the public customers, through its contribution to reducing the gap between citizens and Officials. It is been efficient in reducing pressure on government agencies and reducing communication and paperwork, in addition to contributing effectively in promoting the principle of justice and equality among all beneficiaries of government services by providing a permanent and direct channel of communication between citizens and government officials through a single application and website.
Dr. Bin Shams added that the National system for Suggestions and Complaints (TAWASUL) has truly gained international recognition making the Kingdom of Bahrain's experience an example in terms of government support for innovative national initiatives, and through the commitment of e-government to provide the best services through multiple channels and expand public participation and interaction to improve the governance of government services, explaining that this system has contributed to responding to at least 95% of requests received through it or through the national portal in the specified time period for each entity, until the response rate reached In 2020 to 99.5%.