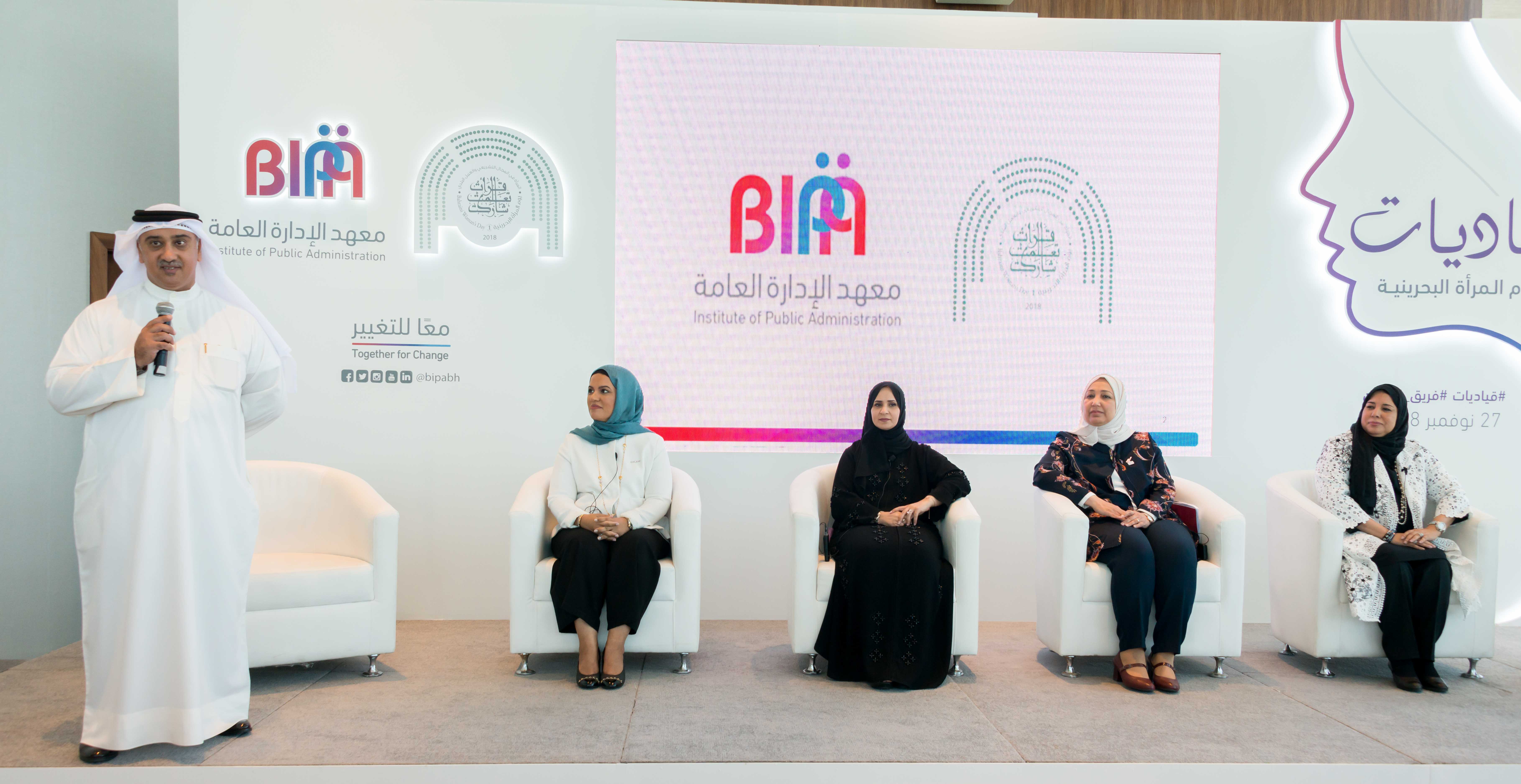 On the occasion of Bahraini Women's day, BIPA organizes the event "Female Leadership"
His Excellency Dr. Raed Mohammed bin Shams, Director-General of the Bahrain Institute of Public Administration (BIPA), lauded the role of the Bahraini woman as no longer an issue of doubt and she has in effect demonstrate her worth and eligibly for decades to assume any of the positions and responsibilities she has earned. He pointed out that BIPA has witnessed several success stories and living examples of the woman's determination to excel at all career levels in the public sector as an administrator and leader. The Institute has always been proud of the female graduates of the various training programs and is working hard to sustain investment in them.
During the discussion sessions of "female leaders", which were organized on the occasion celebrating the "Bahraini Woman Day" with a number of female leaders who completed the national program for the development of government leaderships, Dr. Bin Shams commended and stated that the Institute's goal is to transfer and reflect the best leadership practices by the women who made a clear impression in the field of their positions based on the pioneering role of the Institute as a home of expertise that contributes to the transfer experience amplified by the necessary methodologies and principles to attain the objectives of sustainable development based on the aspirations of the nation and the citizen.
The dialogue sessions featured an elite female leaders who addressed several issues based on the facts of their experiments. Ms. Maha Mufeez, Executive Director of the Support Services at the Economic Development Board, addressed the leadership issue, while Dr. Kawthar Al-Mua'wdah, Assistant Deputy Minister for Human Resources at the Ministry of Education, discussed aspects of human resources management. Engineer Shawgiah Humaidan, Director-General of the Metropolis Municipalities addressed the mechanisms for the development of institutional work. Dr. Mariam al-Hajri, Assistant Deputy Minister for Primary Care and Public Health at the Ministry of Health, handled the issue of customers and partners. The session was concluded by the speech of Engineer Lamiya Al- Fadhala, Director-General of the Northern Area Municipality, on methods of communication. The Bahrain Institute of Public Administration (BIPA) organizes on a regular basis as part of the National Program for the development of the Government leaderships a set of interactive events in order to reinforce the impact and sustainability of performance to attain the development achievements and contribute to promotion of government processes, including dialogue sessions and various public meetings designed to materialize the aspirations of the nation and the citizen.