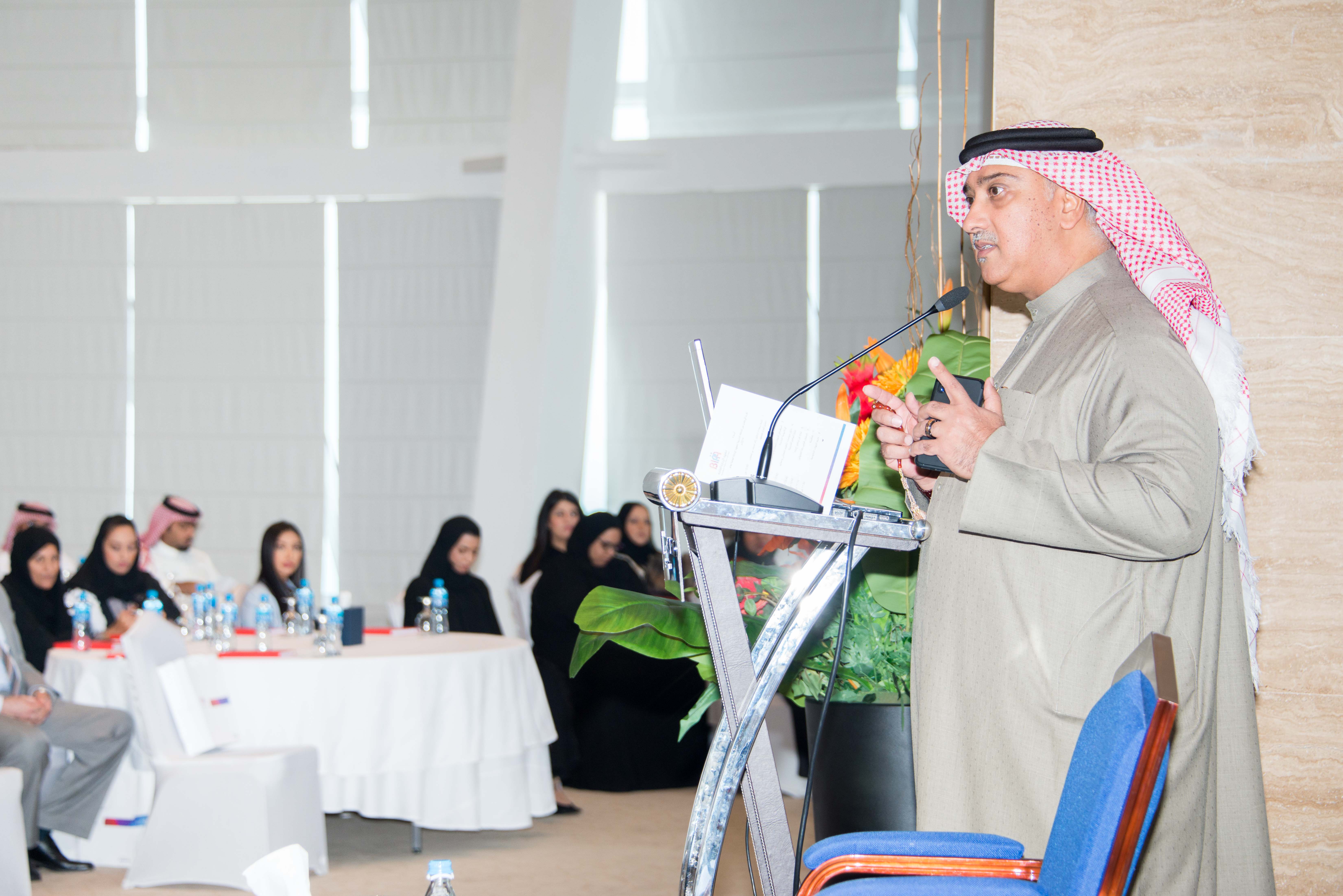 BIPA Announces its 2019 Training Plan
His Excellency Dr. Raed Mohammed Bin Shams, Director General of the Bahrain Institute of Public Administration (BIPA) emphasized the importance of BIPA's National Leadership Development Program in the development of national cadres at the various functional levels through a series of integrated and sequential programs aiming to build the administrative and leadership capabilities for the targeted jobs at all levels. He stated that the National Leadership Development Program is a key requirement for promotion as decided by the Coordination Committee, and the Civil Service Council, and explained by the instructions of the Civil Service Bureau. Dr. Bin Shams gave these statements during the announcement of BIPA's 2019 training plan.
Dr. Bin Shams said that by linking promotion to completion of the National Leadership Development Program, BIPA, in collaboration with the Civil Service Bureau, seeks to raise the competency level of the employees through the scientific knowledge, practical experience and administrative practices offered by the program. They help draw an integrated framework and a consolidated strategic vision for the government action ecosystem. He added that the National Leadership Development Program provides the government employee with the necessary administrative tools to keep up with the challenges of the changing work requirements through transfer of scientific and practical knowledge. This enables the government employee to face any challenges posed by the accelerated developments in knowledge at the work environment.
Dr. Bin Shams further stated during his meeting with training officials from various government agencies that BIPA provides a group of training programs, contracted courses, e-learning courses and the master's degree in public administration. In addition, it provides evaluation, orientation, consulting and research services, which aim to invest in human resources and increase productivity in a manner that translates the clear vision of the government action ecosystem and the Economic Vision 2030 of the Kingdom of Bahrain, and aims to achieve the aspirations of the Kingdom and its citizens. Through all its services, BIPA seeks to consolidate the visions and efforts, which make each government employee a leader, regardless of his/her functional level.
Dr. Bin Shams also stressed the key role undertaken by the training officials at the various government agencies as strategic partners in developing the government action ecosystem in the Kingdom of Bahrain. He commended their continuous efforts and work in collaboration with BIPA to consolidate the training visions and plans in a way that addresses the actual needs of the national cadres. This significantly contributes to developing the human element competency, and coming up with results that help improve the government performance efficiency.