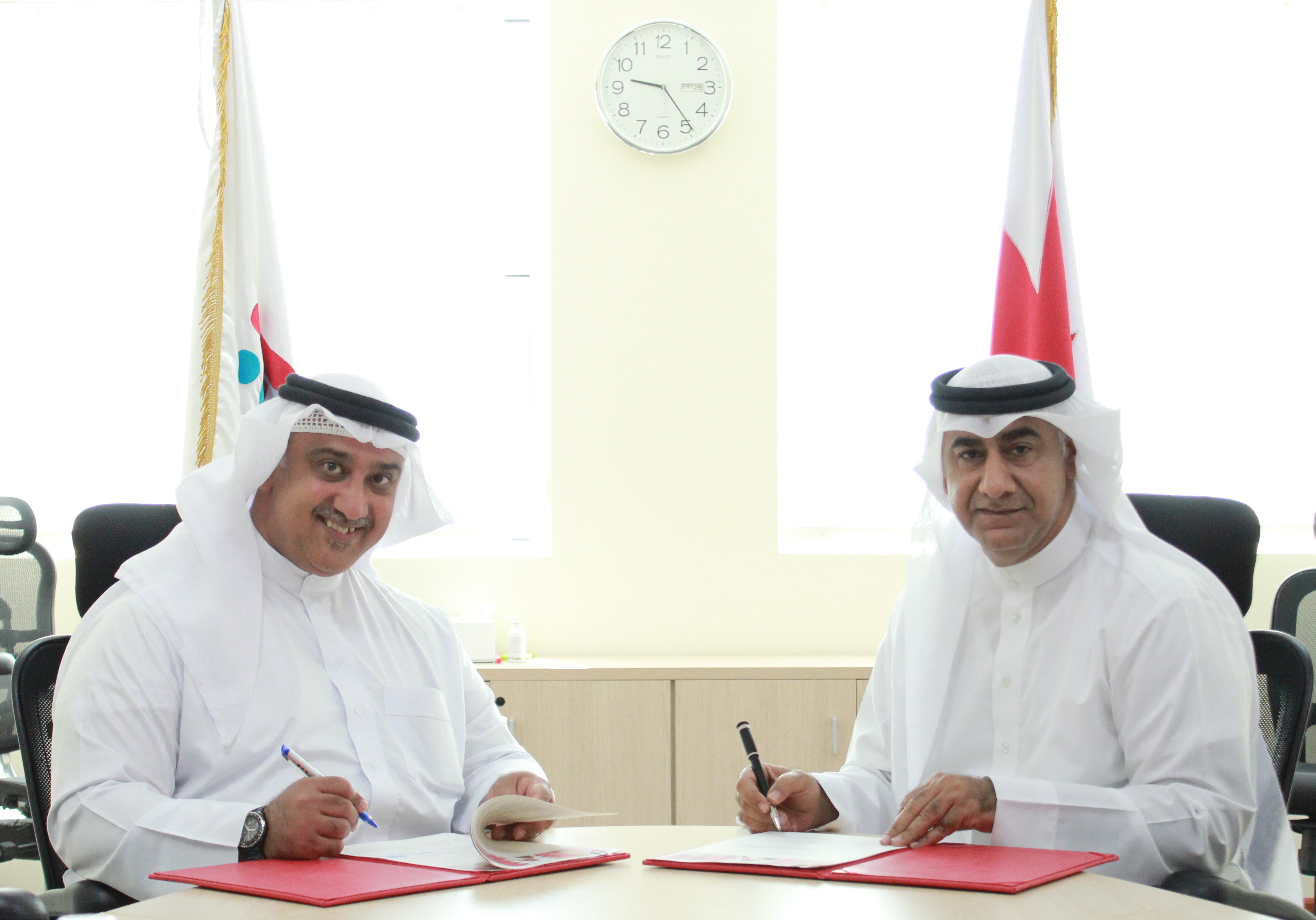 BIN SHAMS: BIPA SUSTAINS ITS EFFORTS TO ADVANCE EFFICIENCY OF GOVERNMENT PERFORMANCE
His Excellency Dr. Raed Mohammed bin Shams, Director-General of the Bahrain Institute of Public Administration (BIPA), has emphasized BIPA's keen desire to continue its efforts aimed at upgrading the government performance efficiency through the development of government services and guarantee to optimize spectrum of both management and leadership, enact and apply sophisticated policies, activate and empower ongoing change and innovation culture. He highlighted the fact that BIPA seeks to realize and consolidate these strategic targets and objectives by offering everything within its possessions of consulting expertise, experiments and solutions to ensure everlasting durability and stability of government operation's integration and connectedness. The speech came within the context of signing a cooperation agreement concluded between BIPA and the Ministry of Transportation and Telecommunications that provides for the design of an in-house system for automation of training processes in the Ministry.
On his part, His Excellency Mr. Arif Hassan Al-Mansuri, Undersecretary for Resources and Information at the Ministry of Transportation and Telecommunicationss, lauded the pioneering role and efforts of BIPA, indicating that the Ministry of Transportation and Telecommunications, through its Training and Development Division, is in constant and total contacts with the persons in charge of the training programs at BIPA and that the in-house training process automation system will most likely contribute to advance the administration work system,  upgrade and improve the overall performance quality at all levels. At the same time, he reconfirmed the proven professional ability of BIPA, which it has demonstrated over the past years in embracing training programs and designing leading programs capable of preparation of Bahraini leaderships for effective administration of the government business system in the kingdom of Bahrain with high professionalism.
Where the training management system is concerned, Bin Shams stated that the system, which is being designed, is fully dependent on and dedicated to the automaton of all training processes of the Ministry in order to spare the effort and time by elimination of the manual labour, besides providing highly accurate information. At the same time, the system will allow the Ministry's personnel of all levels to have smooth access to and review the progress of the operation from the time of entry of the application for organizing the training courses, through their approval and review by the competent divisions and finalization of all registration and enrollment formalities.
Bin Shams reasserted that BIPA, through its international strategic partnerships and alliances, continues periodically to offer training programs and services for optimal benefit from all successful experiments on public administration. All this renders the services offered by BIPA's acquired value added that will contribute to the realization of BIPA's objectives. He said that BIPA is in the process of concluding a series of agreements which will bring together organizations in both the private and public sectors to offer its training services in line with the highest quality standards and distinguished performance excellence.