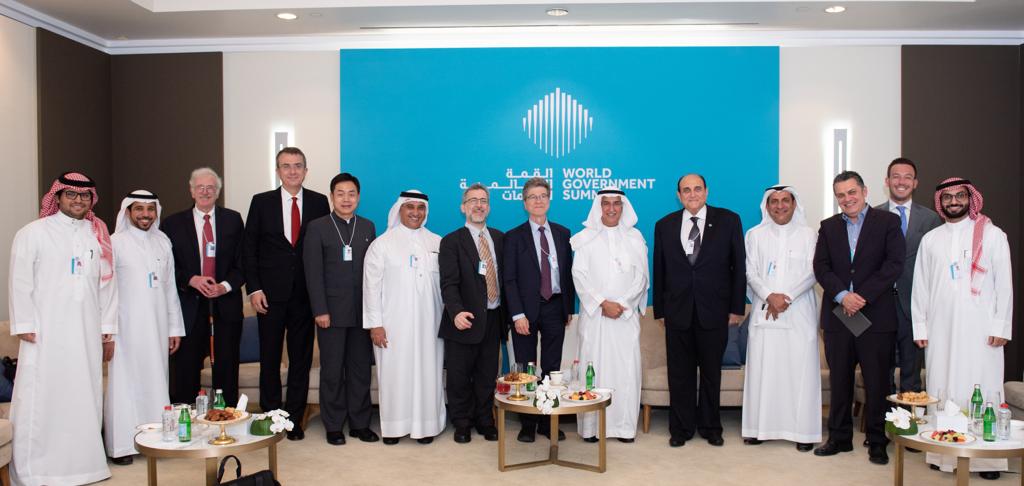 BAHRAIN PARTICIPATES IN PREPARING THE AGENDA OF THE 2020 G20 SUMMIT
His Excellency Dr. Raed Mohammed Bin Shams, Director-General of Bahrain Institute of Public Administration (BIPA), the President-Elect of the International Institute of Administrative Sciences (IIAS), has affirmed that Bahrain's presidency, represented by BIPA, of the largest international organization of public administration has provided us with a clear line to participate in shaping a sustainable global economy founded on "adapting variables", by participating in developing the agenda of the 2020 G20 Summit, which will be presided over by the Kingdom of Saudi Arabia.
This statement was made at the international meeting of experts held in cooperation with several international organizations including the Organization for Economic Cooperation and Development (OECD) and the United Nations, on the sidelines of the World Summit of Governments.
Dr. Bin Shams pointed out that the agenda mainly coveres the development of common visions for future economy through discussion of driving and stimulating methodologies of the international economy, means of providing an economic atmosphere capable of keeping abreast of international ambitions and employing the best international practices in digital investment, in addition to providing an attractive investment environment, development of a legislative infrastructure capable of stimulating the growth and development of business and incubators of innovation, in order to meet the challenges and create new opportunities to shape a better future world.
Dr. Bin Shams also pointed out that creating a strategic digital system for future economy was a priority on the initial agenda of the G20 Summit. "The innovative plans and policies will reaffirm the definition of services and processes that will contribute to developing businesses and providing an ideal platform for launching emerging digital companies at both reginal and international levels. "This will act to provide investment supporting environment in various digital aspects and in providing elements capable of developing the economic sector in a manner that will ensure a higher level of knowledge-based economy.
The International Organization for Administrative Sciences (IIAS) was established in 1930. Its branches and activities cover the Continents of Europe, Asia, North and South Americas and Australia. Its members include states, government agencies, academic institutions. Its membership includes states, government bodies, academic organizations, individuals and civil society institutions. The President of IIAS holds an advisory chair in the United Nations Economic and Social Council (UN ECOSOC).