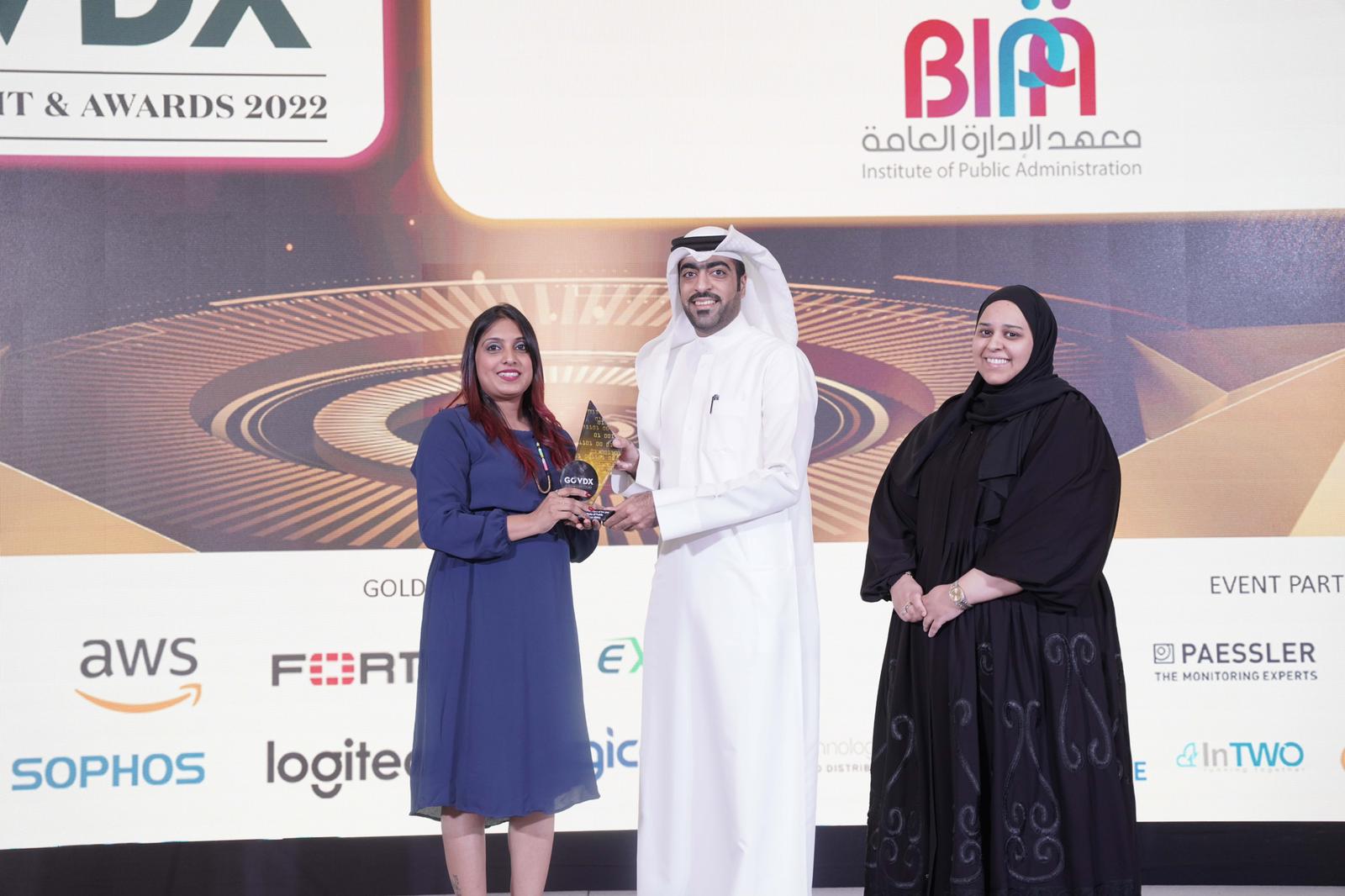 Bahrain Institute for Public Administration "BIPA" wins the magazine "Insight Middle East" award in Dubai for Governmental Digital Transformation category
His Excellency Dr. Raed Mohammed Bin Shams, the Director General of the Bahrain Institute for Public Administration (BIPA), affirmed that the progressive vision of His Majesty King Hamad Bin Isa Al Khalifa, the Great King of the Country, and the proactive vision of His Royal Highness Prince Salman Bin Hamad Al Khalifa, the Crown Prince and Prime Minister, has made foreseeing the future of Institutional work and anticipating the developments on the local, regional and global arenas necessary for the realization of national ambitions aimed at progress coupled with achieving the aspirations of the citizens.
His Excellency's statement came on the occasion of the Institute for Public Administration (BIPA) winning the award for Digital Transformation in the Government, organized by "CXO Insight Middle East" Magazine, under the slogan "Government Digital Transformation Summit and Awards GovDX" for the category " Public Project in Digital Transformation" among the best governmental projects for the year 2022.
Dr. Bin Shams explained that this victory came in conjunction with the e-courses project which aimed to keep pace with future requirements, and mechanisms for digital transformation, and matters related to artificial intelligence, adding that the Institutions was able through the electronic courses to fulfill the needs of both the private and public sectors, and provide electronic training reaching the actual requirements of the local labor market, and the future requirements related to anticipating the future, foreseeing crises, Artificial Intelligence, as well as the modern administrative topics like Agile Leadership, Design Thinking, Behavioral Economy and others, Which would prepare and familiarize the national cadres with the requirements of institutional work in the government and private work systems.