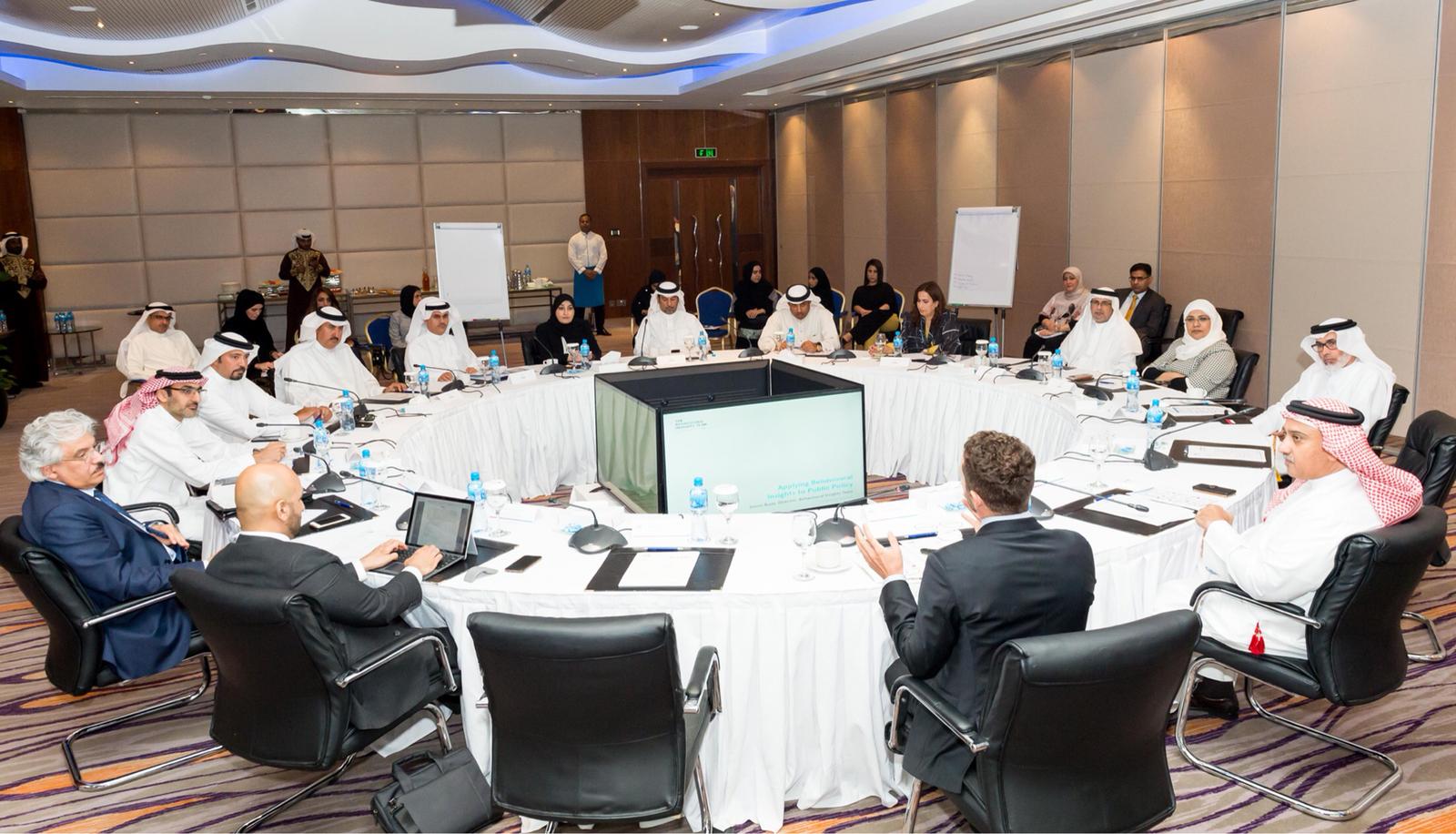 20 deputies discus the impact of innovation government policies industry
His Excellency Dr. Rayid Muhammad bin Shams, Director General of the Bahrain Institute of Public Administration (BIPA), reconfirmed the importance of review and discussion of the impact of behavior and innovation in the government policies industry in order to produce effective recommendations that support the development of the public sector in the Kingdom of Bahrain. He pointed out the need to speed up execution of the government innovation laboratories project.
He made it clear in a statement on the margin of the Institute's organization of the round table event under the title " the impact of behavior and innovation on the government policies industry", that this event is considered a mechanism for the government innovation laboratories which seeks to discuss the government issues and challenges on a single decision platform. He reasserted the Institute's determination to transform and direct the innovation concept in order to resolve the challenges which face the government sector as a seasonal culture to realize the aspirations of the citizens. BIPA organized the round table event which was presented by Simon Roda, the Manager of Internal Affairs and International Programs in the United Kingdom, with the presence of 20 deputies and assistant deputies in the various government ministries and organizations. The international experts spoke of the recurrent challenges that the private sector faces in the promotion of its services. He confirmed that the traditional methods had proved ineffective in dealing with the issues that are directly related to the citizen who is the ultimate beneficiary of the services and consequently the officials are content to live with these challenges and issues based on the conviction that they are unable to handle them. For this reason, it is imperative to address the behavioral motives and innovation methods in the field of government policies industry in a way that suits the citizen's aspirations.
The round table event discussed the possibility of developing the government services by inspection and study of the various behavior patterns. The event also investigated research of the motives behind specific administrative behaviors to the exclusion of others and the cognitive challenges which impact such behaviors. The participants confirmed the serious nature of the issues raised in the round table and their importance to resolving the challenges and to come up with innovative and simple, innovative an cheap methods and devices that the public sector may avail of in offering its services in a better way.